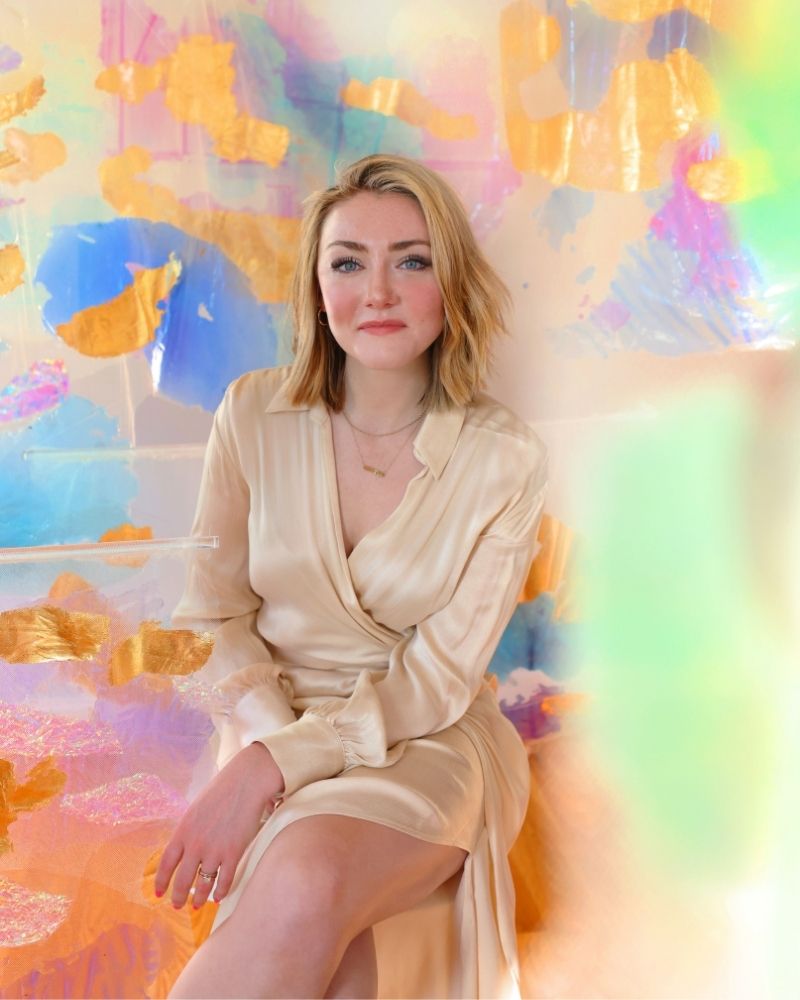 About the artist (and your teacher)
My name is Christine Olmstead and I'm a professional abstract artist. I have been painting and drawing several days a week since I was 18 months old. My practice has taken me from impressionism in childhood, to realism in middle school through college, to finally abstraction in my adult life.
My paintings are conceptual in nature focusing on healing, seeking peace and restoring painful memories. Through my pieces I like to remind viewers to breathe, slow down, seek light, create beauty, and practice peacefulness. 
Painting for me is a deeply meditative practice that I usually combine with listening to music.
In this course, I want to introduce you to my process of tapping into what means the most to you and how to inject it into your own art. Information in this course is the backbone to what my process is all about and I'm thrilled to introduce you to it.
See you inside the course!