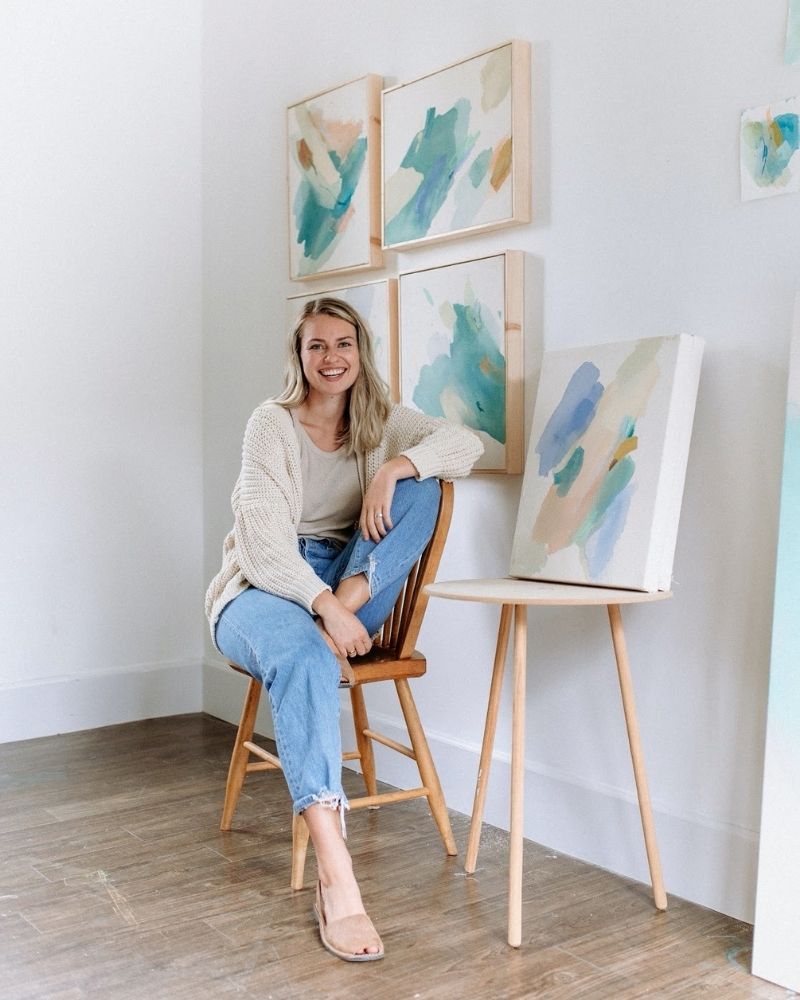 ABOUT THE ARTIST..
My name is Joy and I'm an abstract artist. Painting gives me a sense of peace, it helps me process life, reflect, and simply enjoy the benefits of being creative.
I paint to express myself but it's also important to me to create something pleasing to the eye. I love working with muted pastel colors that are inspired by nature and have a very soft yet vibrant vibe. 
In this class, I want to teach you how to let loose and at the same time create something beautiful. I'm going to teach you my own personal method behind creating my abstract paintings - the thought process, the layering, all the things that you need to know to create your own beautiful piece. 
I'm excited to see you inside the course 👋.